Known to many of our clients as a "one stop shop", IFC is expert in letter-shop services including customized collating and kit assembly, list maintenance, high-speed digital printing, personalized letters and survey production. Quality controls unique to IFC keep errors to an absolute minimum. IFC has both industrial grade equipment and maintenance support to guarantee all mailing projects will be processed in an accurate and timely manner. Services include machine folding, inserting, standard and first-class sorting, personalized match mailing, and ink-jet addressing.
Mailing Equipment:
Kurt-Rudy Inkjet addressing systems, labelers
Mail Crafter and Bell & Howe inserters
In-line and off-line tabbers
Finishing Equipment:
Perforators, scoring, paper cutters
Saddle-stitching
Stapling, hole-punch
Collators, folders, postage meters
IFC is expert with current postal regulations and mail piece design. We have developed a close relationship with the US Postal Service and are active members of the Metropolitan Postal Customer Council. We are able to maximize discounts through automation and Intelligent Mail Barcode technology.
Mail List Services
IFC understands the importance of clean, accurate lists in lowering the cost of direct mail. We provide precise and timely list processing and presort services.
Address standardization
CASS certification
Merge / purge / de-duplicate
NCOA processing
Postal consulting
IM barcoding
Presort for all classes of mail
Inkjet Printing
Perforation and Cutting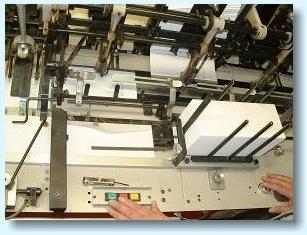 Back to Services & Solutions